With only 15% of financial planning companies currently holding Corporate Chartered status, what does it mean to be Chartered? Paul Hamilton, Managing Director at Everlong Wealth, explains the importance of Chartered status and the benefits of choosing a Chartered financial planning firm for your personal and business finances.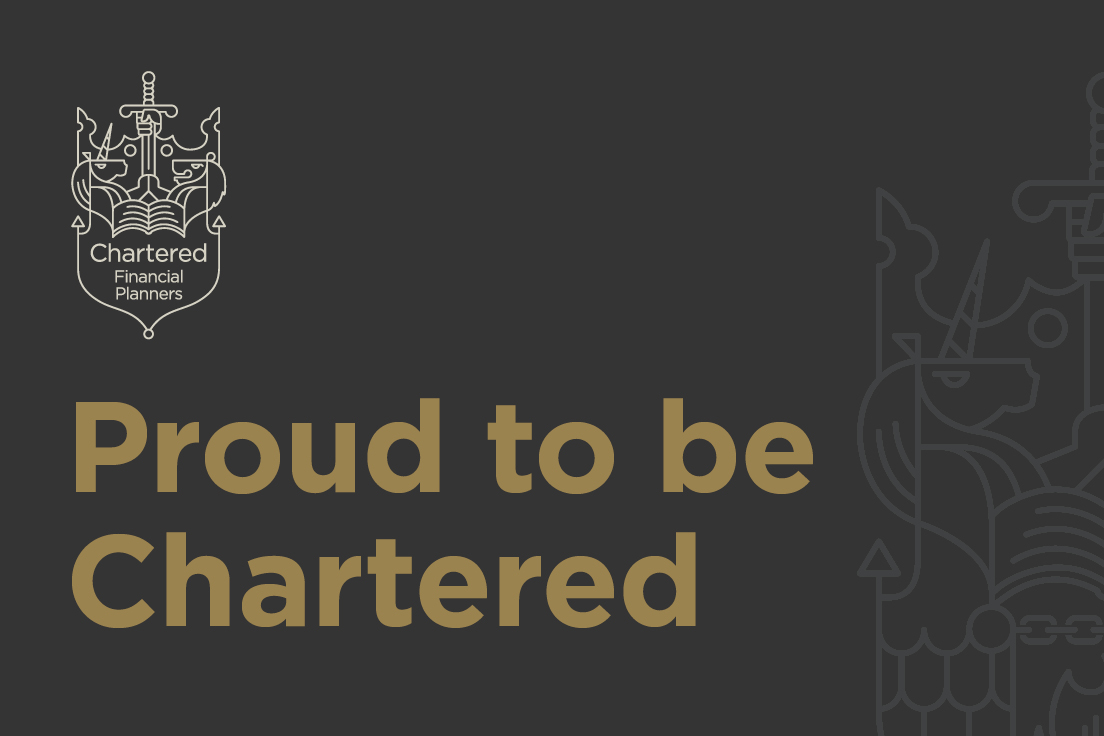 We are thrilled to announce that Everlong Wealth has achieved Chartered status and has been recognised as a Corporate Chartered financial planning firm. Granted by the Chartered Insurance Institute (CII), our new Chartered status means we are among a select number of financial planning firms in the Midlands that hold the prestigious title.
As truly independent financial advisers, we have always put the needs of our clients first, delivering impartial advice that is free from institutional restrictions. Our new Corporate Chartered status is our public commitment to you that we will continue to provide the highest levels of expertise and professionalism through our client-focused approach to financial planning.
While this is a remarkable achievement for Everlong Wealth, from a client's perspective, you may be wondering why this news is important for you. Below we have outlined what Chartered status means and the impact it has on you.
What is Chartered status?
Seen as the 'gold standard' for financial planning, to be awarded Chartered status from the Chartered Insurance Institute (CII), member firms must comply with the code of ethical practice published by the CII and demonstrate a high-standard service to their clients.
In addition, over half of the company's financial advisors and one board member must obtain individual Chartered status for the company itself to become a Chartered financial planning firm.
Everlong's Chartered title not only signifies the industry-leading knowledge and expertise within our team but it also serves as our public declaration and commitment to upholding professional standards.
What is the Chartered Insurance Institute?
Since 1912, the CII has been the leading professional body for the insurance and financial planning industries. The organisation was created to elevate professional practices and technical competency across the sectors.
Today, boasting 120,000 members across 150 nations, the CII is the world's largest premier association devoted to the financial planning sector.
Why choose a corporate Chartered financial planner?
When it comes to your wealth or your company's, you want to ensure that the service you receive can be relied upon in the future. Although there are many trustworthy financial planning firms that don't hold Chartered status, choosing a Chartered business gives you the reassurance that your finances are in the hands of a firm that is client-centred and committed to professionalism.
As Chartered financial planners, we go above the minimum standards expected of us to deliver a service that puts our clients first.
"By choosing Chartered, you are choosing a business that has reached an objective standard of  technical knowledge and conduct, a business that will follow good practice and ensure their skills are up to date with market standards." – Chartered Insurance Institution
Everlong Wealth – truly independent, Chartered financial planners
Here at Everlong Wealth, we are proud to be an independent Corporate Chartered financial planning firm. Our new Chartered status reflects our longstanding dedication to clients and our promise to continue to deliver industry-leading standards of professionalism through truly independent financial advice and our wealth management services, now and in the future.
For further information on how we can help you to achieve financial freedom through financial security, get in touch with us today. Our team of independent Chartered financial planners offers comprehensive advice tailored to your short-term needs and long-term objectives.